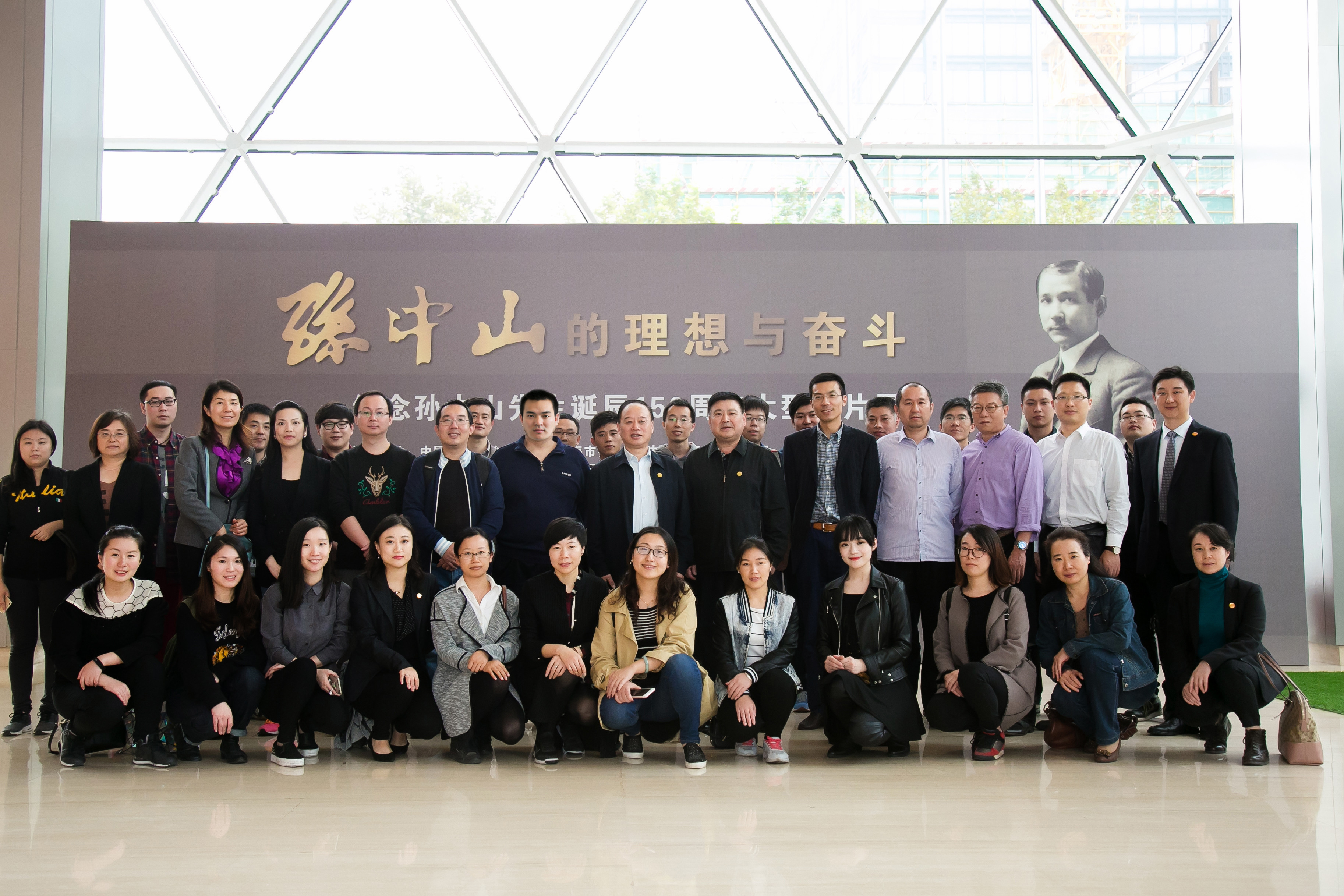 November 19, GYIE Cross-border organized a team building activity to visit a large photo exhibition for the 150th anniversary of Sun Yat-sen's birth, and go for Taojiawan for an outing, which aims at making all the employees have a better understanding of Chinese history, cultivate sentiments, and inspire stronger passion for work and life by way of relieving the intense work stress.
That afternoon, the team started the pleasant weekend outing under the organization of Jiang Jihong, chairman of the GYIE labor union and GM of Audit and Supervision Center. This visit was an excellent team building activity to enlighten thoughts, and strengthen team cohesion under a strong revolutionary culture atmosphere.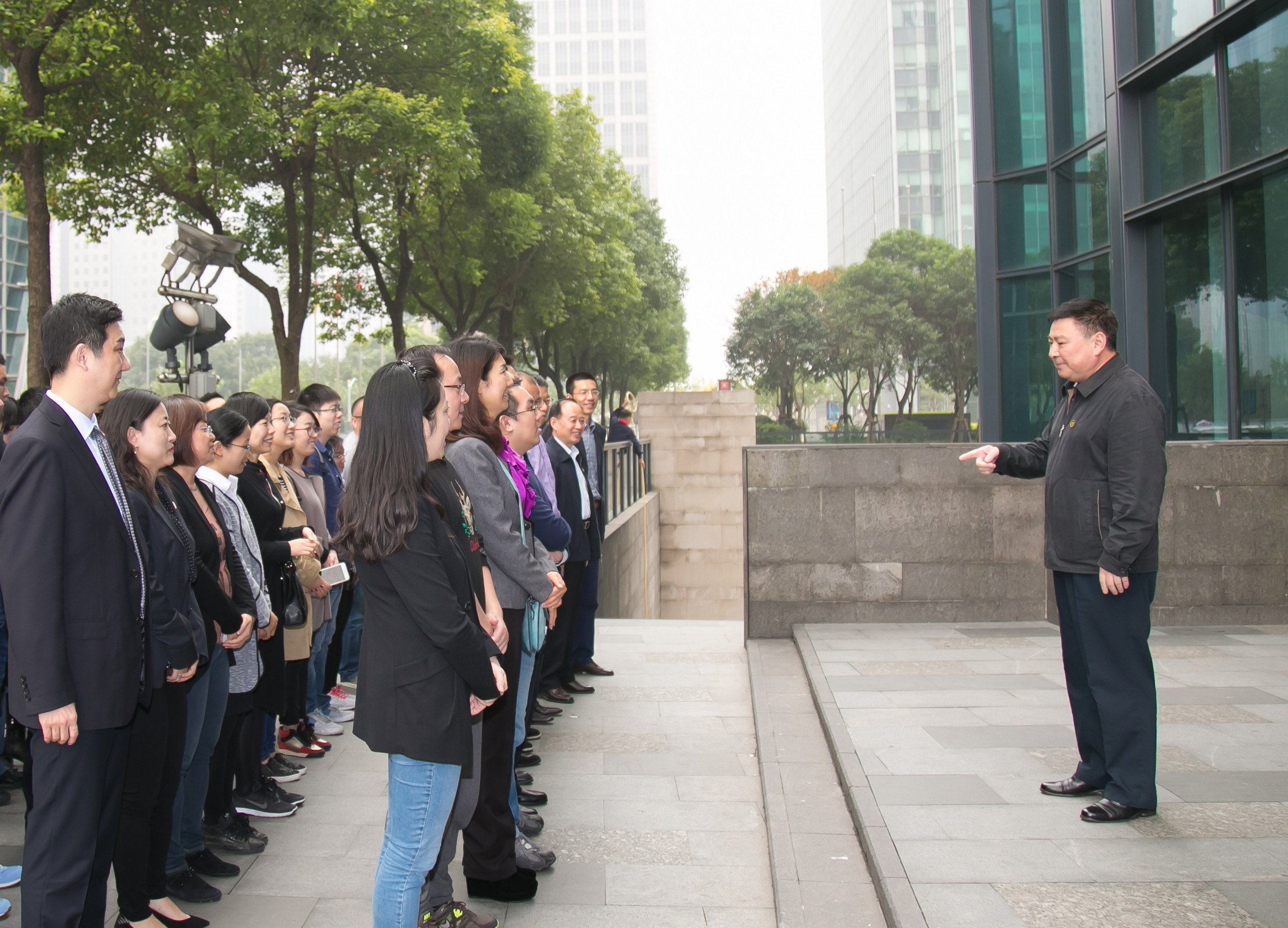 All visitors line up
"The Stormy Past", "Eventful Years", "Brilliant Thoughts", "Shining Through History"… all the yellowed photographs and inspired characters are a description of Dr. Sun Yat-sen's glorious life with revolution and saving the country and people as his own duty. GYIE Cross-border chairman Ding Mingde, GM of Audit and Supervision Center, Jiang Jihong, vice president, Ding Feng, all watched the photographs and listened to the explanations carefully, and were filled with gratitude and admiration for Sun Yat-sen's historical exploits. Sun Yat-sen was an outstanding patriot, a great pioneer of China's democratic revolution, and he devoted his whole life to pursue truth, love the country, and make selfless contributions, and established immortal feats for the cause of China's democratic revolutionary, and we need to learn Sun Yat-sen's spirit of togetherness and perseverance and apply all Sun Yat-sen's great thoughts and ideas into practical work in the building of GYIE Cross-border's great cause, said Chairman Ding Mingde.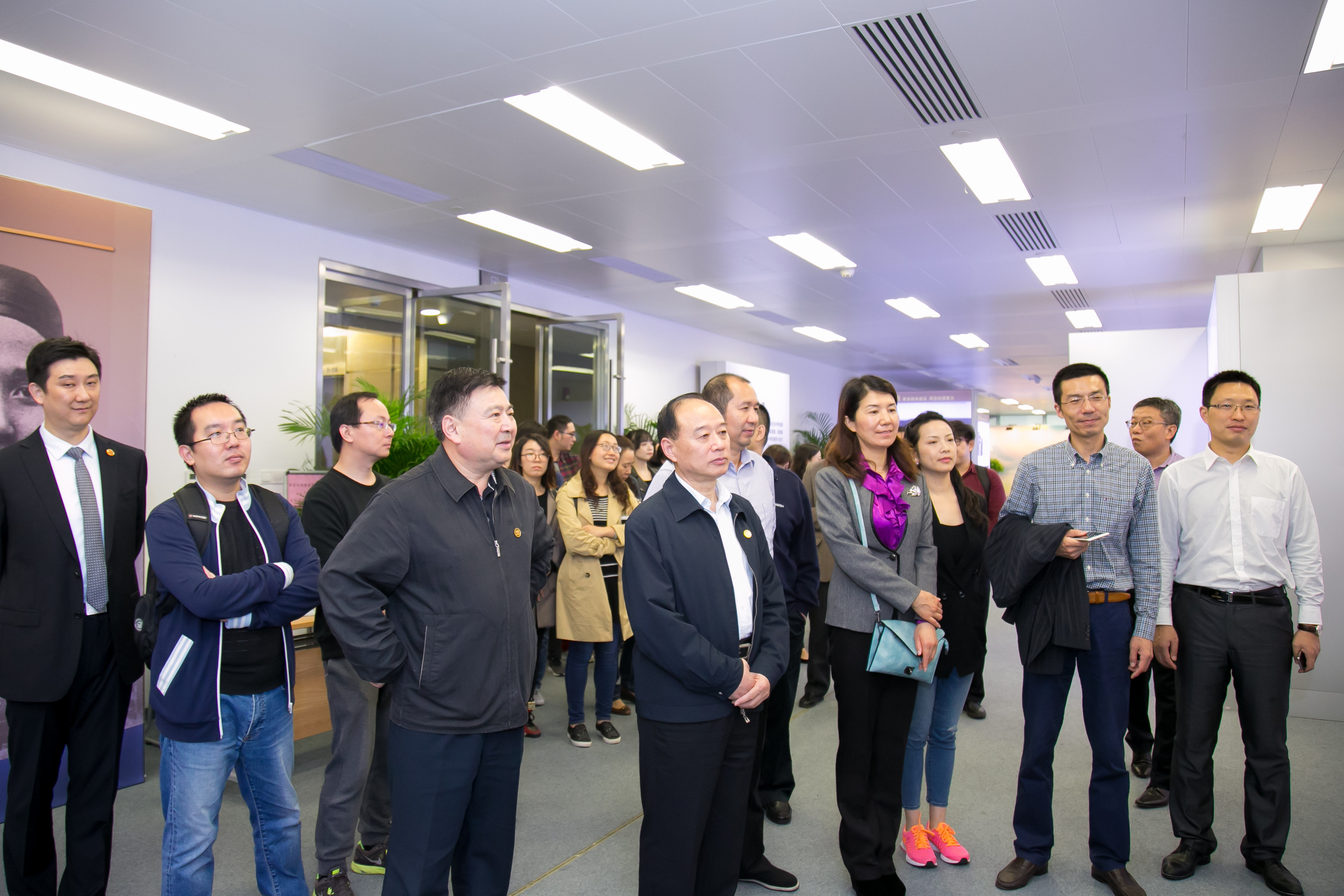 After the visit, all colleagues marched slowly to the Taojiawan leisure farm along the path, appreciating the beautiful sceneries and enjoying the visual changes with green bamboo growing on the roadside and fish swimming in the streams, and all the visitors took a picture together to deepen colleague relationships in a harmonious, collective atmosphere.
Towards evening, Chairman Ding Mingde said that, at present, GYIE Cross-border had gained lots of glories and achievements under the right direction of the board of directors and with all colleagues' great efforts, and he hoped that all the colleagues could exchange emotions and share work dreams together at such a pleasant weekend. Vice president, Ding Feng, expressed his gratitude to the company on behalf of all the colleagues for having the opportunity to learn from Sun Yat-sen's revolutionary spirits and to get close to the great nature to relax.
Chairman Ding Mingde gives a speech
All colleagues cultivated sentiments, relaxed body and mind, relieved the intense work stress, which not only was an excellent demonstration of GYIE Cross-border's team cohesion and vitality, but strengthened the colleague relationships. And we believe that all the colleagues will devote themselves into work with greater enthusiasm and march forward together with the company to serve the community and experience the life.