Training session for the GYIE Website 2.0 system operation
GYIE Website 2.0 has been officially online a few days ago, and in order to further improve all functional centers' familiarization of the new vision website's online trade process and work efficiency, the training session for the GYIE Website 2.0 system operation led by GYIE human resources center was held with the attending staff from business center, merchants center, warehouse logistics center on September 23 to learn and get a better knowing of the new version website's system operation process and notices.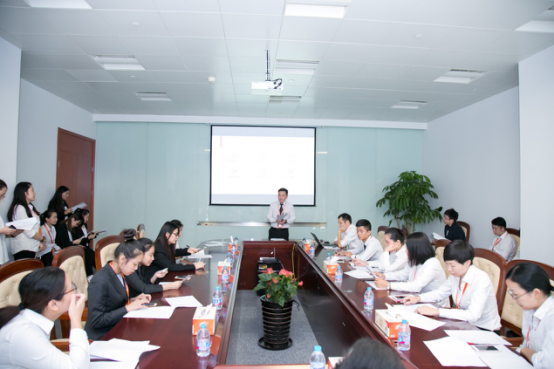 The 1st training session site
The two lecturers of this training program, product director of IT Center, Tang Shuang, and product supervisor of IT Center, Su Chen, made an introduction of the new version website, that is, all the customer could do online trade in GYIE Website 2.0, and enjoy an one-stop service during the process of releasing information, finishing transaction, and choosing warehouse logistics service with every step recorded in the trade history, which simplified many intermediate processes and greatly improved the transaction efficiency and user experience as the transaction process of GYIE Website 2.0 was more systematic, delicate, and pragmatic.
The 2nd training session site
During the process, two lecturers introduced the whole process if a customer makes online trade with the GYIE Website 2.0 vividly for all the staff from six major aspects including transaction introduction, supply-demand management, offer management, order management, exception management, and US dollar process, with the emphasis on the introduction of the questionable steps in the customers' using process including the valid time of supply-demand and offer, the payment method of cash deposit, transaction changes, etc., and both two lectures also answered the questions like the CA certificate creation, cash deposit revenue settlement, etc. with a deep discussion with the attendees.
After the training session, all the attending staff wrote out their training attainments and took an online examination with the aim at making all the staff to have a better training summary and apply it into their practical work so as to provide more high-quality services for the platform customers.