The conference site
The 2nd general meeting and the 5th council meeting of the 4th China Petroleum and Chemical Industry Federation (CPCIF) meeting was held in Beijing on May 8, 2018. GYIE Cross-border attended the meetings with invitation and as a director unit of CPCIF.
Liao Hong, deputy director of the Social Organization Management Bureau under the Ministry of Civil Affairs of the People's Republic of China, and Liu Xuhao, associate counsel of the Party Building Work Bureau of the Industry Associations and Chambers of Commerce under the State-owned Assets Supervision and Administration Commission of the State Council, and other leaders attended the meeting and made important speeches. Besides, the heads of the petroleum and chemical industry management bureaus of different provinces, and a total of 346 member enterprises attended the meeting.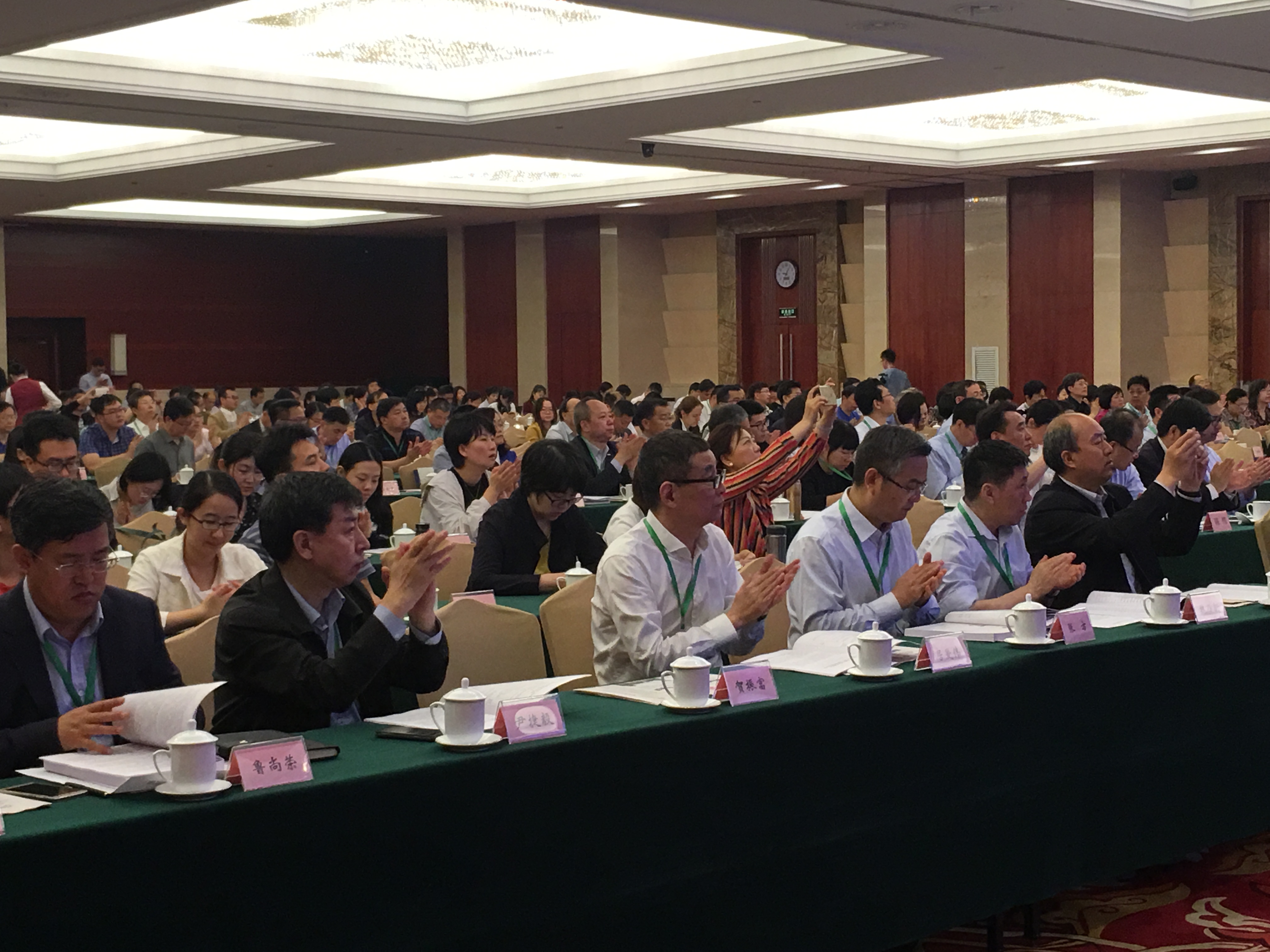 GYIE Cross-border Vice-chairman Ju Aiwei (F, L3) attends the meeting
The meeting heard and examined the work report, made by CPCIF President Li Shousheng and themed with "Implement the spirit of the 19th People's Congress, promote supply-side reform, strive to advance the whole industry into a high-quality development stage", and also the membership dues payment of 2017. The meeting also examined and approved the proposals to amend the CPCIF chapters.
The meeting requires to deeply implement the spirit of the 19
th
National People's Congress and President Xi's thought on New Era with Chinese characteristics, that is, to comprehensively accomplish the whole year's work and further improve CPCIF's capacity and work performance by following the work principle of seeking both progress while ensuring stability and high-quality development, advancing the reform in industry development quality, efficiency, and drivers, with the aim at promoting the sound and sustainable development of the petroleum and chemical industry of China.
The meeting also calls all the member enterprises to work together and strive to make new contributions to build China into one major petroleum and chemical industrial country in the world.