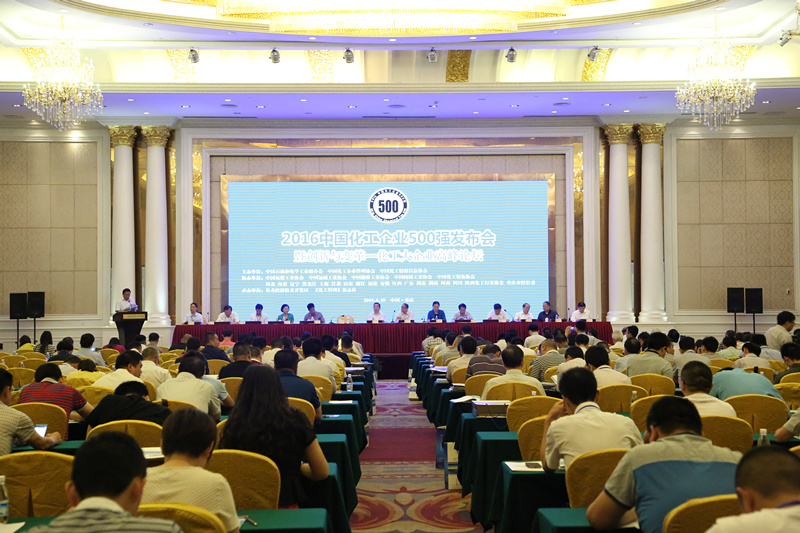 The conference of China's Top 500 Chemical Enterprises, convened in Chongqing on 29 June, announced Shanghai CYIE Cross-Border E-Commerce Co., Ltd.(hereafter referred to GYIE)ranked the 100th in the list of China's Top 500 Chemical Enterprises, who is the only cross-border E-commerce company appeared on the list.
It is said that the sorting criteria of China's Top 500 Chemical Enterprises, taking the market economy as the orientation, adopts international general method according to the descending order of the main source of incomes of chemical enterprises through the comparison of ratios of market share of enterprise products. The list demonstrates the market percentages of enterprise products embodying the principal status and importance in the market corresponding to universal law of market economy.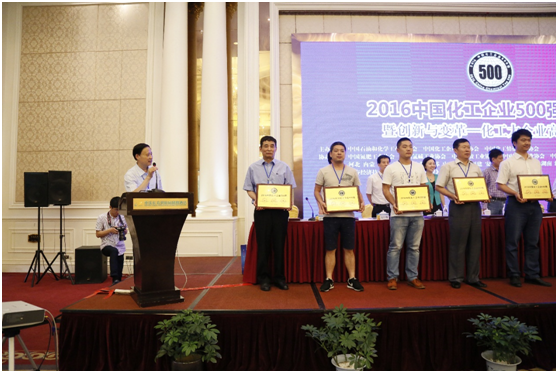 Shousheng Li, Chairman of China Petroleum and Chemical Industry Federation said China's Top 500 Chemical Enterprises launched by this conference were outstanding representatives in business management field of chemical industry making significant contributions to the development of chemical industry and implementing valuable exploration for enterprises management and administrative innovation of chemical industry .
The data revealed that revenues of China chemical industry surpassed America for the first time in 2010 establishing the big power status in the world chemical industry, but there is still a long way to go before becoming a chemical strong power. Shugang Wang, chairman of Management Association of China's Chemical Companies, noted that During the period of 13th Five Year Plan most major chemical enterprises
operation model transformed into comprehensive model ranging from products to service multi-transformation domestic market oriented international operation massive large-scale introduced into the fields of chemical production, management and marketing promoting the realization of enterprise business model.
GYIE exploits new era of the fusion of bulk commodity and Internet breaking through cross-border trade channels of bulk commodity to achieve borderless trade with the aid of research and development means of global latest technology information technology through advantages of online channels of multiple species compress middle stages of trade. GYIE, furthermore, plans to build database through big data service to make demands of globe clients accessing to company production directly, ultimately achieving the goals of improvement of production plans, resolvement of overcapacity and promotion of developmental method transformation of international bulk commodity trade.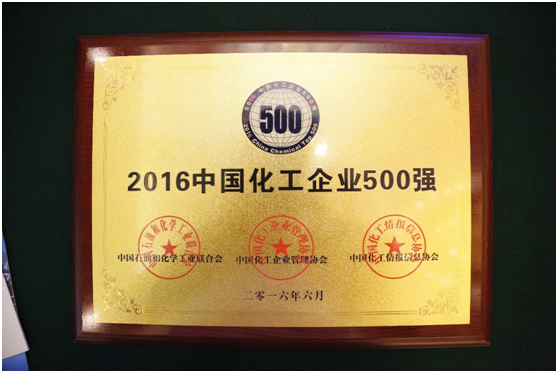 By guiding domestic bulk commodity enterprises in launching cross-border trade with high-quality corporations both from domestic and overseas through GYIE website, GYIE integrates complex cross-border trade into a one-stop service by means of offering free and matching services, acting as an agent of import-export businesses for small and medium-sized enterprises, establishing cross-border direct service system including freight forwarding, shipping agency, commercial inspection, customs clearance, etc. and in harmony with the warehouse logistics management system featuring routes with universal coverage and delivery with a whole course electronic tracking with the aim of helping Chinese enterprises "go global" to seize the immediate market opportunities.
It is both an encouragement and a stimulation for GYIE to be awarded the title of China's Top 500 Chemical Enterprises. In the future, GYIE, echoing with the global economic trend further, would bear the responsibility of corporate services and lead the transformation of global bulk commodity cross-border trade to present to the world a convenient, powerful and influential No.1 e-commerce brand of bulk commodity .