Afternoon, May 28, the general election meeting and also general assembly of China Association of Trade in Services (CATIS) was held in Beijing National Conference Center, at which GYIE Cross-border was approved as the director unit of CATIS with the nomination by the secretary of CATIS. GYIE Cross-border CEO Ju Aiwei was invited to attend the meeting.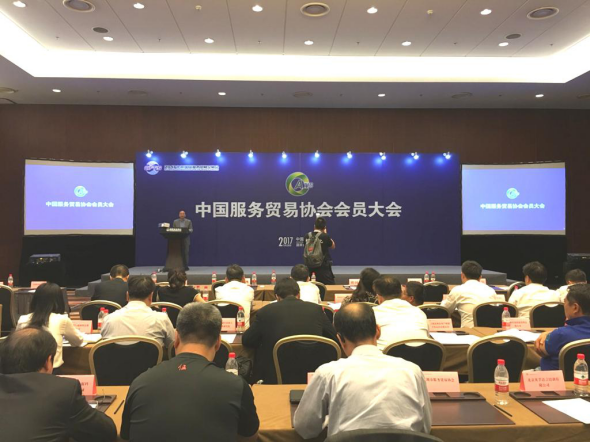 Zhong Zeyu, legal person and secretary and vice president of CATIS, delivers a speech at the meeting
The general election meeting of CATIS was held every ten years, and Zhong Zeyu was elected as the legal person, vice president and also secretary of CATIS at this election. At the meeting, Zhong Zeyu pointed out that, the value of CATIS was to create values for all association members, and its purposes were, first, to integrate resources to establish an international coordination and promotion platform of service trade by adhering to the development strategy of China's service industry and service trade; second, to assist the government in the formulation and perfection of the law and regulation system of service trade; third, to promote China's service brand around the world to improve the international influence of China's service industry.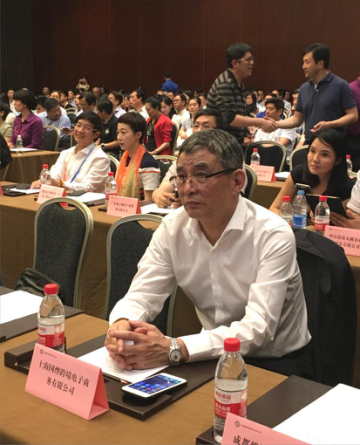 GYIE Cross-border CEO Ju Aiwei attends the meeting
After the joining of CATIS, GYIE Cross-border will cooperate with CATIS and the Ministry of Commerce closely and make full play of overseas Chinese role in the implementing of Belt and Road Initiative to advance the development of cross-border e-commerce in the countries along the B&R initiative, and also work together to make research and formulate the industry standards, process management, credit evaluation and pricing mechanism of cross-border commodity industry with the final purpose to establish the brand evaluation and assessment system of "China Service".